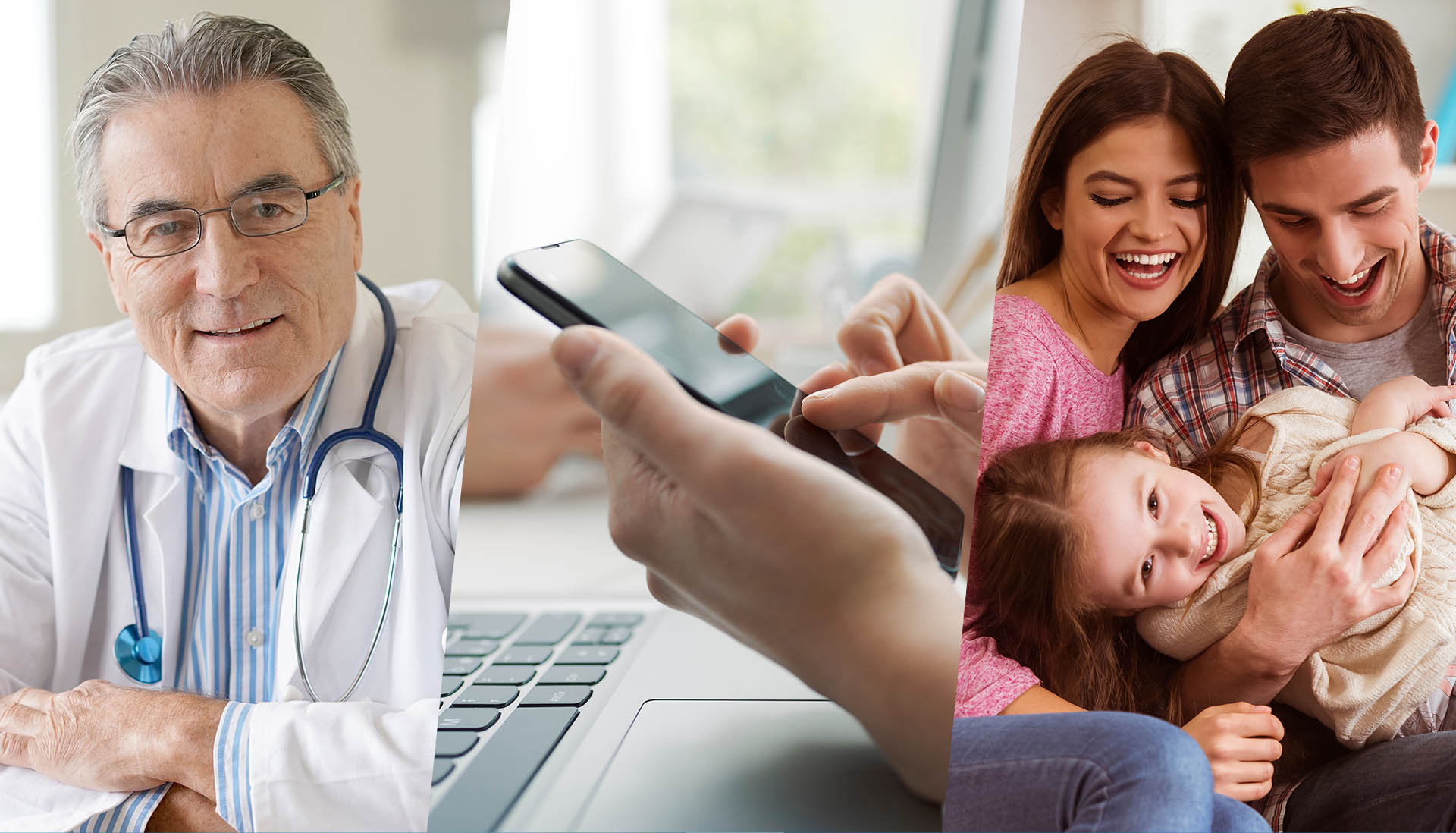 Medical Centre Online and Appointment Solutions.
Streamlining your patient experience makes communication simple.
Australia's Multiplatform Reminder Systems
At Medical Together we believe in creating a seamless patient experience for every medical centre we work with. We pride ourselves on our ability to adapt to the specific needs of medical centres when it comes to engaging with their patients.
Creating a positive patient experience is important and one of the best ways for a Medical Centre can set themselves apart from others.
Medical Together offers a hassle free service. We achieves this through providing a "one stop shop" for all your online and appointment booking needs. Our services include Website Development, Patient Appointment  Reminder Cards, Booking Systems, Medical Reception Kiosks and online marketing, creating a cohesive experience from start to finish.
Australia's Multiplatform Reminder Systems
Medical Together's multiplatform appointment reminder systems have been developed to make appointment booking and appointment reminders a breeze.
Over the past 14 years, we have created professional business relationships with thousands of medical centres throughout Australia,  becoming an industry leader in medical appointment systems.
It's no secret that missed appointments are a source of frustration for every medical centre. From wasted preparation time to lost revenue, a no-show can throw off the flow of your practice. Although not every missed appointment can be eliminated, there are effective ways to reduce the number of no-shows in your practice. By decreasing your number of missed appointments you can keep your medical centre running smoothly and reduce lost revenue.
Our multiplatform appointment systems help avoid missed appointments and assist with freeing up administration staff time, allowing them to address other important tasks.
Being able to offer flexible methods for appointment reminders allows your patients to have a choice that relates to how they organise their everyday lives.
Our Multiplatform Reminder System includes:
Appointment Reminder Cards
An Online Booking System with Text Message Prompt
Smart Phone App – Push notifications
Email Reminders and Marketing Strategies
Call Now to discuss our hassle-free set up today!
Call Now to discuss our hassle-free set up today!
Medical Together OnPoint Features
Reduce administration staff time and increase customer experience with Medical Together OnPoint.
Our All in One appointment booking solution has your medical centre covered with 24/7 support, an easy to use design and implementation.
Online Appointment Booking
Patients can view, book and update their appointments directly through your medical website.
Appointment Reminders & Confirmations
Increase your patient attendance and reduce administration time with automated SMS or email appointment reminders.
New Patient Registrations
Patients can fill out or update their patient registration forms from their phone, desktop or at an in-clinic kiosk.
Medical Centre Websites
Professionally built websites allow your clinic to present themselves professionally online. It is more important than ever that every business has a website.
Recalls
Automate your recall system so you can keep patients up to date with test results, further testing, reminders, routine health checks, etc.
Prescription & Referral Renewals
Patients can request renewals online without calling administrative staff.
Mobile Application
To make life even easier we have a mobile app for patients. Your clinic will be able to send push notifications to registered patients on the app.
Clinic Kiosks
Patients can check-in and complete new patient registrations on our check-in kiosks.
Medical Centre Websites
Let our development team create a website for your medical centre!
Whether you're looking to build a website from scratch or to update your existing site we can provide professional and fast development with Australian based hosting on an SSL.
Achieve better conversions through driving the traffic from your advert directly to your website.
All of our websites are 100% responsive, making them accessible on mobile, desktop and tablets so all traffic to the website can engage with the content.
Features
100% Responsive Design (for desktops, tablets and mobile phones)
Unlimited Pages
SEO Optimised Content & HTML
Integration with Social Media & CRM platforms
Australian Based Website Hosting
SSL Certificate
Mobile App & Website
As a Medical Together customer, your medical centre can feature on our mobile app and online medical centre directory.
If you are a HealthPlanner customer, you will have the ability to take appointments and other HealthPlanner functions directly from the app or website.
Features
Appointments – New and Existing Patients
Patient Recalls
Patient Check-ins
Patient Reminders
Push Notifications
Medical Appointment Cards
Does your medical centre need appointment cards? Medical Together provides free sponsored appointment cards to medical centres across Australia and New Zealand.
Our appointment cards are professionally designed, allowing local businesses to raise brand awareness and supporting their medical centre.
Features
Professionally designed appointment cards
Unlimited supply of cards
Support the local community