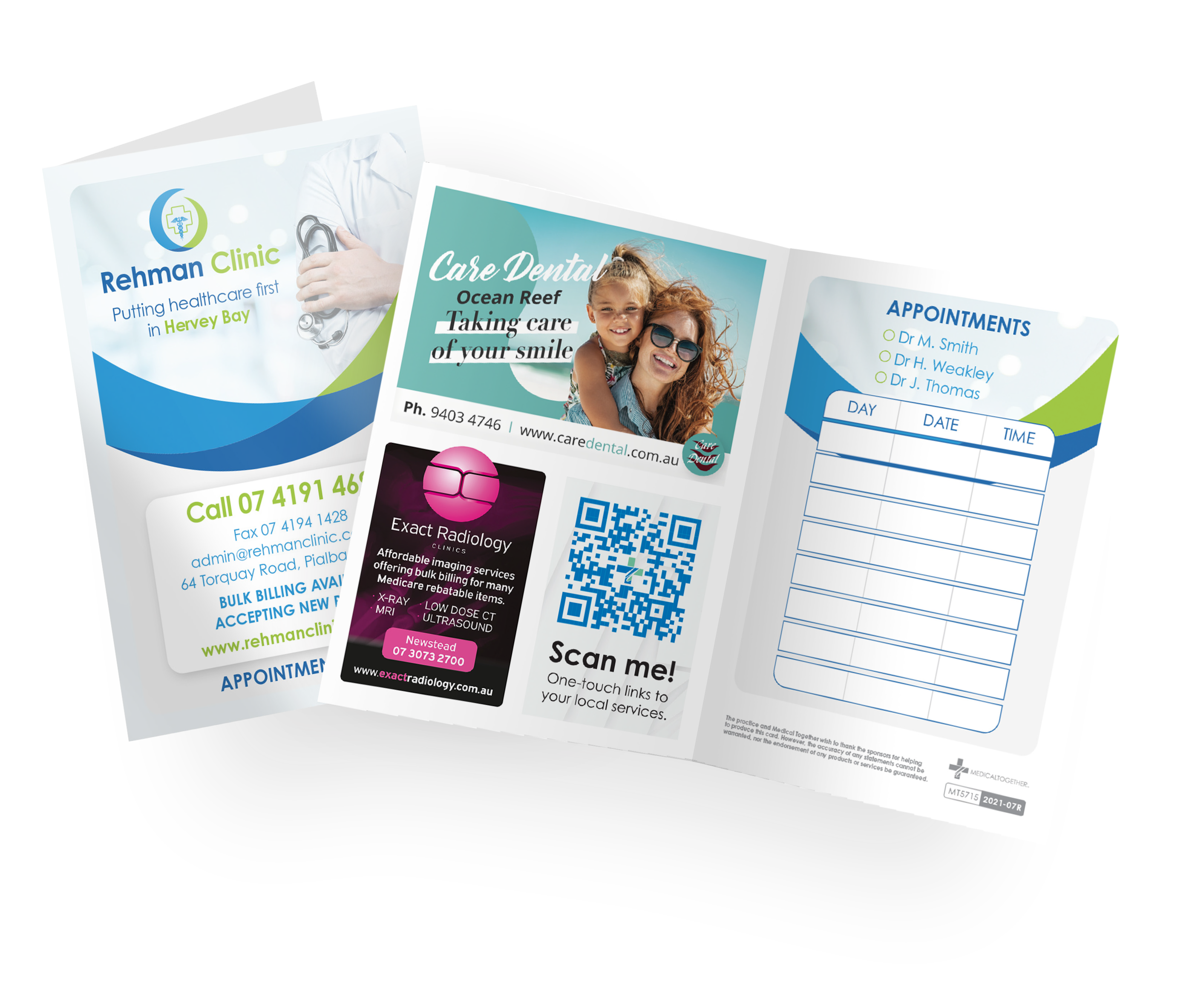 Why choose Medical Together appointment cards for your practice?
Personalised design
Our highly experienced graphic design team is at your service to design your cards.
Free of charge
We source sponsorship to cover the cost of producing your cards, so you never pay a cent.
Support local business
Feature your preferred local businesses on your cards and support your community.
Supply & demand focused
Reorder as many cards as you need at any time, free of charge, and delivered directly to your door.
High quality cards
We provide an excellent product, printed on quality paper.
Hassle free
Medical Together offer a complete, trouble-free service.