Sponsoring a Medical Centre
Communicate with your target audience on a personal level.
Why Sponsor a Medical Centre?
Bringing medical centres and local businesses together.
Incredible Features And Benefits That You Will Love
Local area marketing has huge benefits to small and medium sized business. By sponsoring your medical centre you can develop a stronger relationship with their business.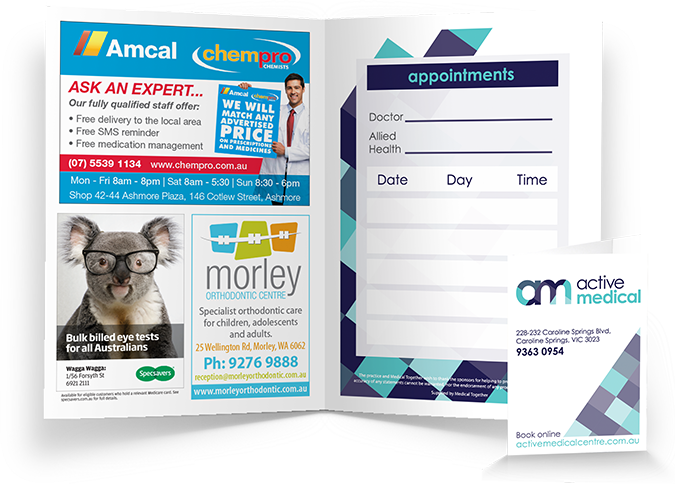 Direct Marketing
Marketing to thousands within your local community.
Guaranteed Exclusivity
Stand out from your competitors as the only advertiser in your business category.
Return on Investment
Our clients have given us constant positive feedback through this local advertising.
Brand Awarness
Increase your brand awareness and reputation.
Support Your Community
The sponsorship provides the your local Medical Centre with free appointment cards supporting your community.
Professional Design
Your ad will be designed by our in-house team of graphic designers.